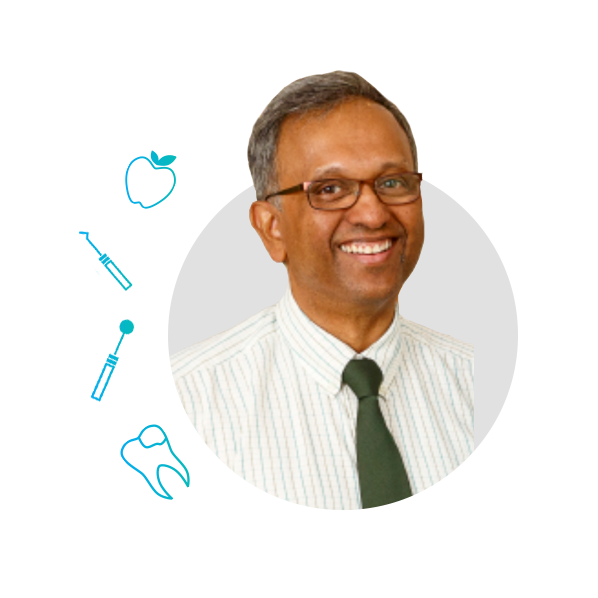 Dr Naren Chellappah OAM (Retired)
BDS (Lon) LDSRCS (Eng) MSc (Lon) DDPHRCS (Eng)
Dr Naren Chellappah OAM graduated in London in 1975 and has been serving as a Dental Surgeon in Weston Creek since 1990. Following his post-graduate studies in England, he taught at the University of Singapore Dental School for 10 years prior to establishing this dental practice in Canberra.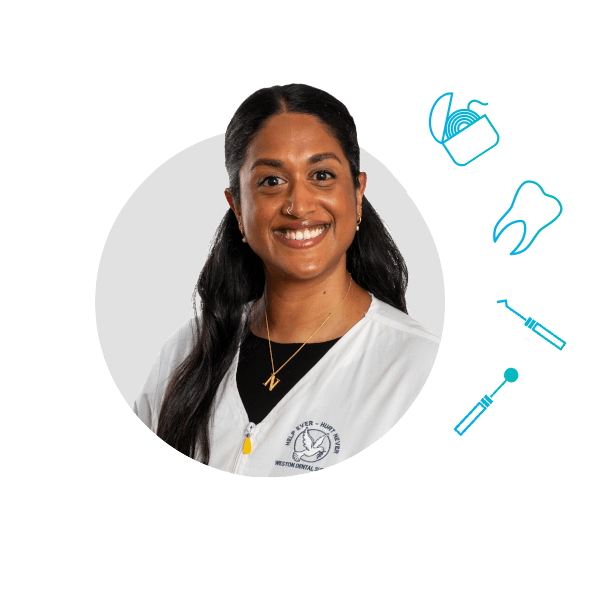 Dr Nithya Chellappah
BOralH., GDipDent (QLD)
Dr Nithya Chellappah graduated from Griffith University in 2010. Following graduation, she undertook a one-year course conducted by the University of Melbourne in Implant Dentistry. She has also attended post-graduate courses in Aesthetic Dentistry and Endodontics, which are her fields of interest. Recently, Dr Nithya became a fully accredited Invisalign provider. Nithya is passionate about gentle, accessible and affordable dentistry. Her aim is to empower each patient's knowledge and skill in looking after their own Oral Health. Outside of Weston Dental Surgery, Dr Nithya enjoys keeping fit with boxing and running. She's also a voracious reader and always up for some new recommendations!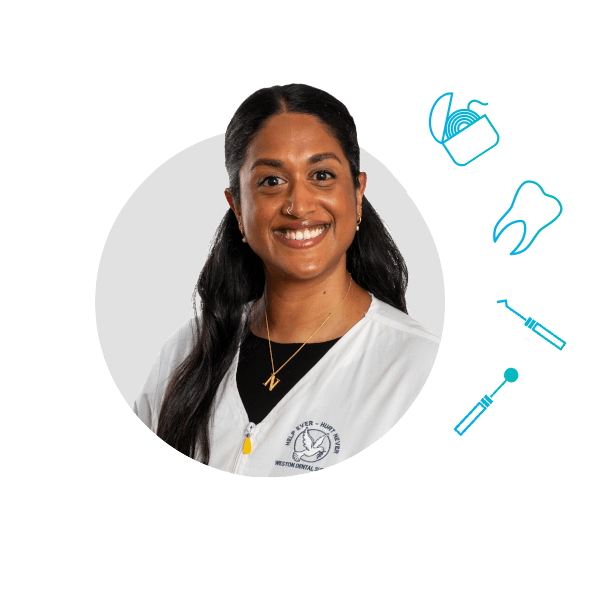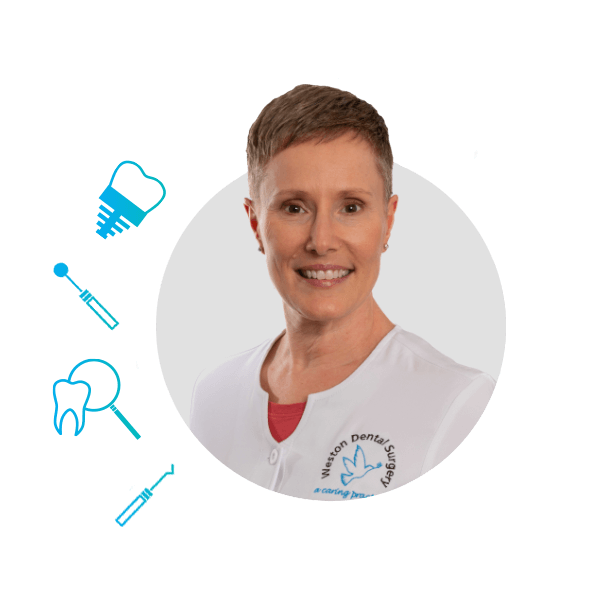 Susan Melrose
Hygienist
Susan started as a Dental Assistant with Weston Dental Surgery in 1993. She obtained her Dental Hygienist qualification through the University of Queensland while serving in the Royal Australian Navy for 10 years. She has now re-joined our team at Weston Dental Surgery and strives to provide up-to-date dental care that is focused on individual patient needs.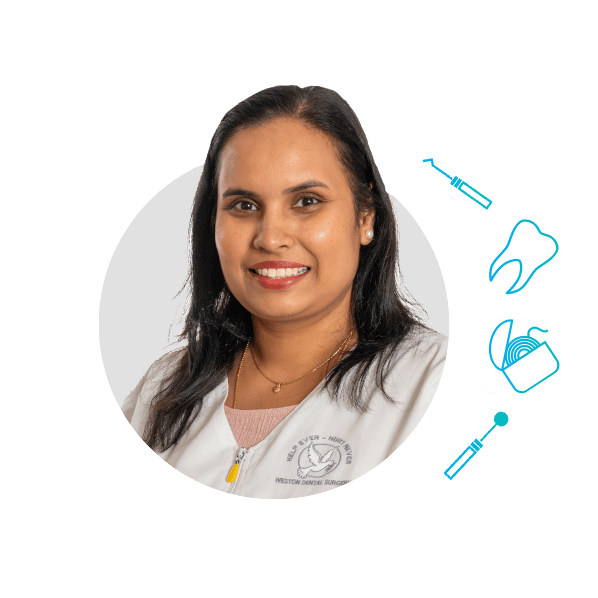 Dr Nandini Polepalli
BDS, ADC
Dr Nandini Polepalli, was welcomed to Weston Dental Surgery in October 2023.Originally from India, Dr Nandini graduated from the Bapuji Dental College and Hospital in 2006 with a Bachelor of Dental Surgery and completed her ADC examinations in 2011. As a dentist, Dr Nandini enjoys practising general dentistry, endodontics and cosmetic dentistry. She is passionate about educating her patients on the importance of maintaining excellent oral health and thoroughly enjoys putting a smile on her patients' faces, especially when relieving them of pain. Away from the practice, Dr Nandini enjoys spending her free time with her family and playing badminton.